Macedonian Translation services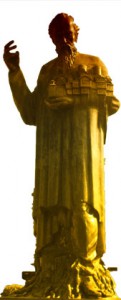 Our highly qualified linguists translate between all major languages from the Balkans (Macedonian, Serbian, Croatian, Bulgarian, Albanian and Greek into English, French, German and Swedish or the other way around). We are often asked for translations of a highly specialized nature in a variety of fields. Quite often we are asked if we can work with specific file formats, whether it is for websites, documents or little known software programs. Here we are presenting briefly, some information about specific types of translation services we can offer to you for your information and reassurance.
Which file formats can we translate?
Pretty much any file can be translated. Obviously the more complicated the project is …… read more >>
Documentation translation
Translation of different documents, manuals, contracts, etc….. read more >>
Website translation and localization
Our professional translators and web-designers will translate and optimize your website into chosen language…… read more >>
Top Quality Translation of Legal Documents
Our clients pay us to translate legal documents because it's important to their business to have the legal acts accurately translated in foreign languages ……. read more >>

So, why translation services are needed localy?
The increase of internet usage around the world gave the locally based businesses a chance to reach the global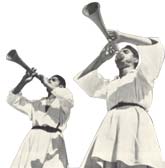 audience. Now they can sell their products and services anywhere in the world with just the click of a mouse. The biggest barrier for companies wanting to successfully trade internationally is the language. Companies who have realized this, trust us to ensure that their translations are accurate and delivered on time. To achieve this we use human translators who are based in their native countries so the documents we return are translated right.
Makedonski Prevodi offers translation and localization services for a wide range of documents and texts: books, technical manuals, brochures, reports, technical schedules, product catalogs, press releases and publicity communications.
Our working method involves successive phases according to the level of complexity of the text to be localized, always using a mother tongue translator, with possible collaboration by specialist text revision editors, proof readers, and marketing and communication consultants for the target market.
The goal of every project is to develop the language to fit the type of publication and the market sector for which the translated text is destined. It is the difference between a simple text conversion and a complete content adaptation that can determine the effectiveness of the message. We fully understand this, and this is the kind of translation services we offer our translation and localization clients.